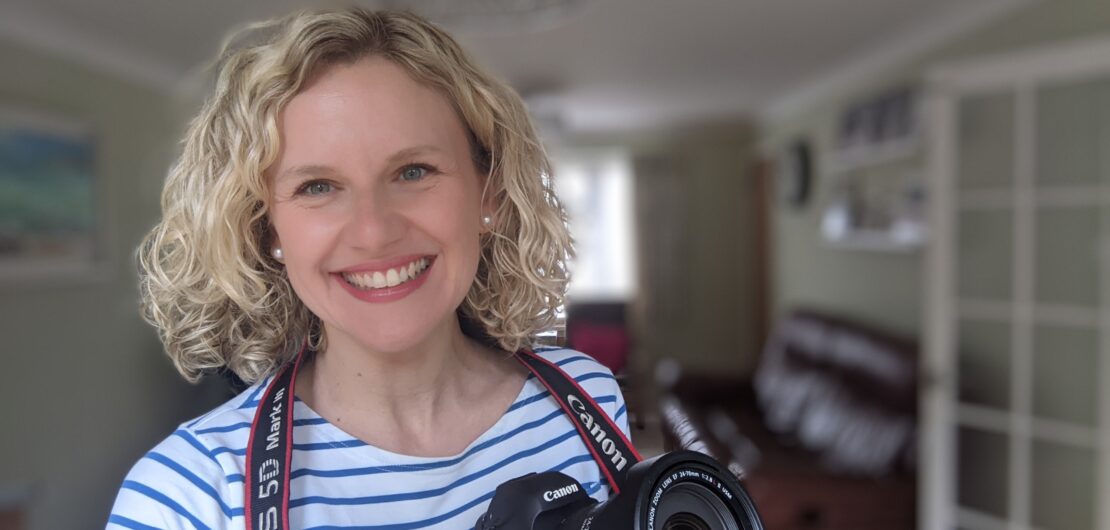 Home » Blog » Wedding Photography Tips »
On your wedding day, you'll want to have quick access to essential items in case you need to touch up your makeup or you have an unforeseen wardrobe malfunction. Happy relaxed brides are prepared brides so it makes sense to have your wedding day essentials bag planned. Pop these must-have items in a pretty tote bag and have ready for your Maid of Honour or someone else to dutifully look after for you. It's instantly grabbable if anything uneventful happens. Drama over!
As a Kent wedding photographer, I have based this list on over 10 years of experience photographing weddings and observing what brides find useful to have on their wedding day. You might feel a couple of the items I have listed aren't relevant to you and in that case, simply ignore. If it triggers one idea that you might not have thought about otherwise – I have done my job! ?
1/ Lipstick / Lip balm
Obviously you'll want to touch up during the day however long lasting your lipstick promises to stay on for. Some make-up artists will recommend a balm you can use during the day as a top up. If you're like me and bite your lip when nervous – lib balm is a total lifesaver!!!
2/ Gum or Mints
You're in close contact with lots of people, kissing people, smooching your new hubby – feel good, look good ?.
3/ Small sugary something / Mini Snack
This is going to seem weird…from experience, I have spotted a few brides have a bit of an energy dropage just before the ceremony. It's a long, quite intense, maybe emotional morning. And it's a long day. And many brides don't eat much in the morning. I always carry with me for my brides an emergency bag of Cadbury's buttons (and the Free From equivalent!). You'd be amazed how often they are called upon! I had a bride nearly faint during the registrar appointment just before her ceremony. A little bit of sugar can just help the energy levels.
Be direct with your bridesmaids and ask them to check your teeth after!
4/ Compact mirror
Just before key photography moments, when there are mini-breaks or just after eating – a compact mirror for teeth and make-up checks is a must-have for your wedding day essentials bag.
5/ Phone
Some brides love to abandon their phone for the day but others have comfort knowing they can make a quick call or locate someone if needs be. Don't forget to make sure it's fully on charge during your bridal preparation.
6/ Blotting paper or powder
I would say this is essential during Spring & Summer weddings. However wonderful your make-up is – the external conditions and emotions will cause your make-up to move. Blotting paper is a godsend with any sweaty patches. Between us girls – I get a sheen at the top of my lips when I get over hot so having some blotting paper and powder ready to hand on my wedding day was a lifesaver!!!
7/ Mini deodorant / Body mist
Especially for Spring / Summer wedddings, a quick spritz to avoid being a sweaty betty is so useful.
8/ Mini stain remover stick
I never knew that you could get mini stain remover sticks that are an amazing quick fix when wearing a white dress / for bridesmaids wearing light bright colours if an unexpected event occurs. I have seen several brides carry this instant stain remover from Amazon.
9/ Safety pins
There is always a chance you can have a wardrobe malfunction with so much movement you make in a dress you've not worn before except in a bridal dressing room. Make sure you have a few safety pins so your Maid of Honour, friend, mother or photographer(!) can quickly fix you up. I see this happen sometimes with wedding trains when the fastening designed to hoist it up can unexpectedly pop off / fail to do its job. Never mind – safety pin to the rescue!
10/ Spare hair pins
Hair moves during the day so having a spare hair pin can be a super quick fix to nip away a couple of strands. I keep a handful in my camera bag and they get nabbed all the time!!!
11/ Tissue or Handkerchief
No one wants to see Uncle Bill's manky old snotty tissue passed to a key member of your wedding party if they burst into tears / need to clear away the sobs of emotion.
A beautiful white handkerchief looks super classy and classic in your wedding photos. Or equally a nice clean Kleenex.
Trust me – someone is going to need it at some point!
12/ Cotton ear buds
Not just for babies! Cotton buds can come in handy for your makeup touch ups. You can also use them to remove your eye makeup and get rid of 'panda eyes' super fast.
The caveat on this one is that everyone has their own way of tweaking and cleaning up make-up misdemeanours. Use whatever works for you and you're used to doing – but make sure it's in your cute tote wedding day essentials bag ?.
Some brides find facial spritz works well to freshen up in the heat.
13/ Make-up sponge (and maybe some concealer)
If cotton buds don't do it for you, your trusty make-up sponge or beauty blender (what I use!) can quickly sort out make-up movement very delicately.
If you know you're likely to be emotional, maybe have more of your make-up that your artist has used and recommended and carrying concealer could be helpful to touch-up too.
14/ Paracetamol
Tension and relief headaches are very common at weddings. Handy to have for yourself, your new hubby or anyone else in the bridal party to quickly get rid of that headache.
15/ Tampons
Trying to avoid getting overly personal – if you're slightly unpredictable don't risk your white dress!!! And you might be doing one of your bridal party (who have been so wrapped up in you!) a mighty favour.
16/ Bottle of water
It's a good idea to have it during moments where you might not have access to it (as well as drinking it, it can be very handy for cleaning away sudden muck on shoes too!). Being a boring mum for a minute, if you're drinking fizz in the morning and a bit nervous during the bridal prep, having some water to counteract the alcohol is probably a good idea.
17/ SPF
You'd be amazed how many brides forget SPF on a hot day and end up looking a tad lobstery (is that a word!?) by the time they have their first dance. Have a little travel SPF and you're sorted.
18/ Packet travel scissors
You'll inevitably always need scissors in the morning – notably cutting out labels and tags during your bridal prep morning to other surprising eventualities during the day. Oh so handy!
Good-luck with all your planning. I hope this has provided food for thought to feel comfortable on your wedding day by having the right essentials and contingencies in place. Let me know in the comments below if it's been helpful to you or indeed, if you have anything to add!
Best wishes, Victoria xxx
p.s If you've enjoyed reading this blog, you might like to read all about Ten Tips for Getting The Best Morning Bridal Prep Shots.