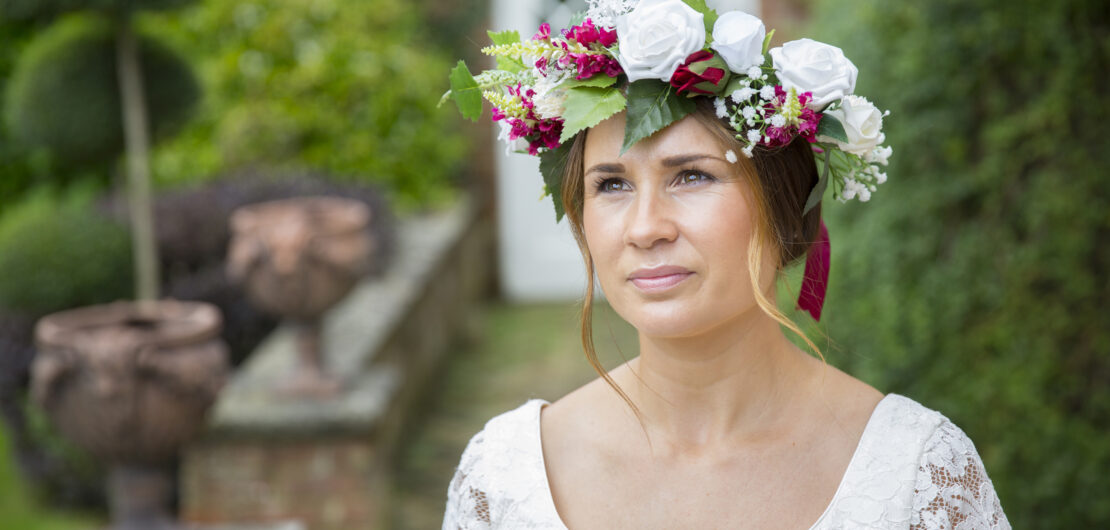 Home » Blog » Wedding Trends »
There are certain wedding trends that are popular with my 2021 couples that are commonly being discussed at our pre-meeting before their big day. So I thought it might be helpful to document them as a means of inspiration ?
For the record – I am the least trendy person I know. So I was slightly nervy about talking about 'trends'. But these are the five things that my couples are coming to me passionate about having captured on their wedding day. And I think, some of them aren't going to be blips but a long term vision of where wedding suppliers are focusing their attention…
1/ Silk Flowers
So many of my brides are opting for realistic silk flowers rather than fresh. They last beyond the wedding so they are a beautiful preserved keepsake. They are a total godsend if – like me – your a victim of bad hay fever symptoms. And they are one less thing to worry about on the day in terms of supplier deliveries and logistics. Artificial flowers in general have really come into their own in the last year. You only need to look at M&S and John Lewis for the glorious range of incredibly real succulents and living room decoration now on offer. Silk flowers are arguably more resistant to being battered by flower girls and less likely to attract insects in your hair!
At a styled shoot I attended last week, my florist colleague, silk flower specialist Heather at Lily & Rose, introduced me to these beautiful head pieces, wreaths and bouquets. They looked so real! I loved capturing them!!!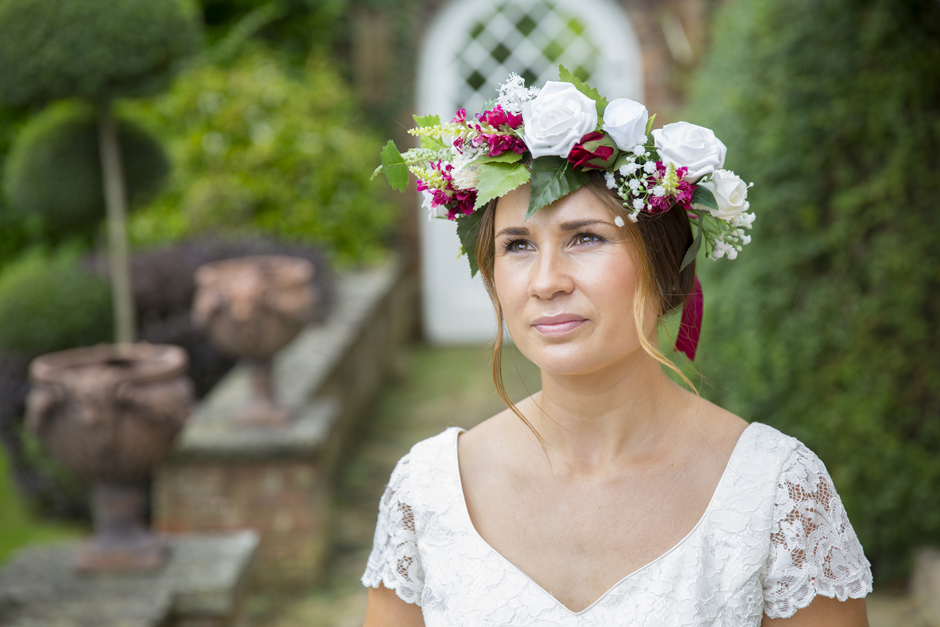 My brides are also getting excited about moon gates – either fresh / artificial flowers or balloons. They provide a superb backdrop and frame for group portraits and couple portraits.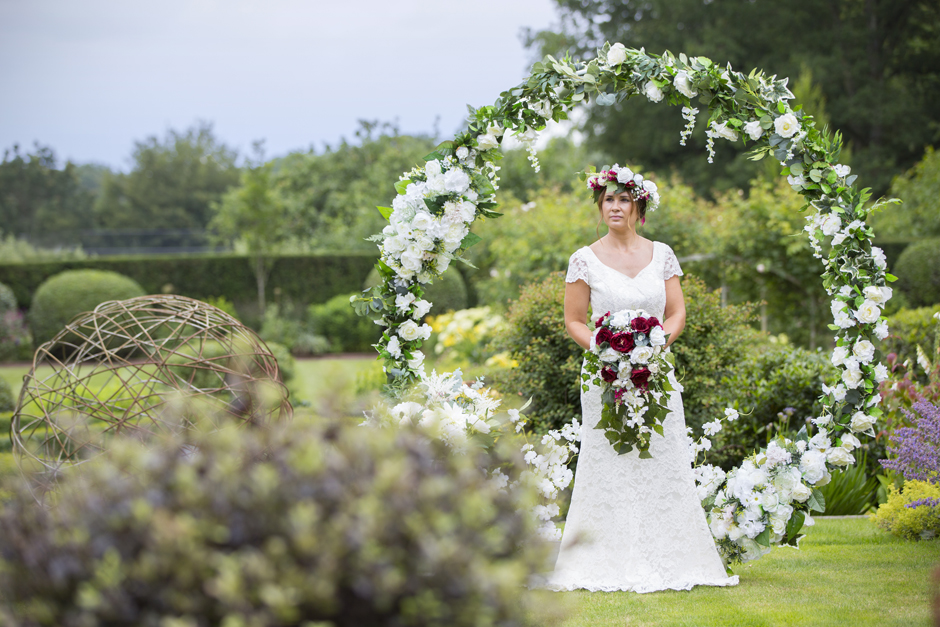 2/ Converses for everyone!
I'm seeing more brides opting for converses when the dance floor opens up than the good old fashioned flip flop. I wore flip flops and I now regret not wearing converses. I think they would have protected my feet more from people accidentally standing on them in heels! Ouch!
My bridesmaids had the traditional silky white ballet pumps at my wedding. If someone had shown me the amazing pink converses below, I think it would have been a different story!
Jaimie at Forget Me Not by JB who provided the converses for our styled shoot, expressed it is becoming an ever popular choice amongst all the bridal party. With the versatility on colour and design, I can see why!!
3/ Personalised jackets – Denim or Leather
Etsy has the most amazing suppliers of personalised jackets. Whether it's by your role within the bridal party (like below) or the bride's new surname. My brides are taking me aside at pre-meetings to whisper about the surprise personalised jacket with 'Mrs X' on, saved for the evening reception. It is another layer of personalisation which looks amazing and has so much soul!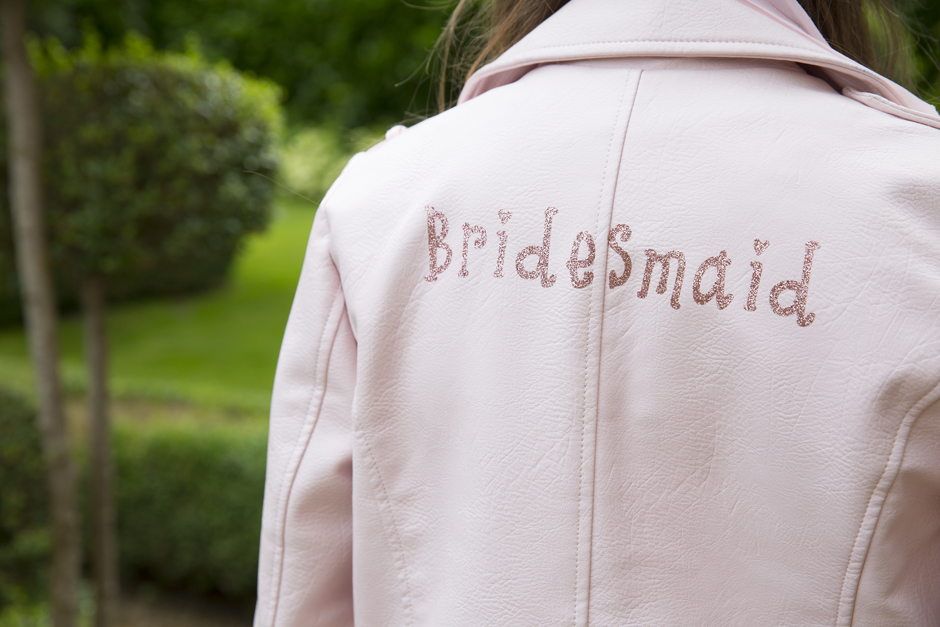 4/ Get swinging – the cherished games of our youth are back!
There has been a meteoric rise in the popularity of traditional games for the garden in giant size in the last few years. This year, I am seeing it becoming quite typical for venues to offer – giant chess, croquet, giant snakes and ladders, giant connect 4 and of course, Jenga. I recently photographed a competitive wedding rounders match! I think sport and game playing has become a popular pursuit with the need to fill time in between the key events of the wedding when there is 'downtime'. On comes the magician for the kids and the adults can get fully absorbed – glass in one hand with an overly competitive game of jenga. It is a photographer's dream!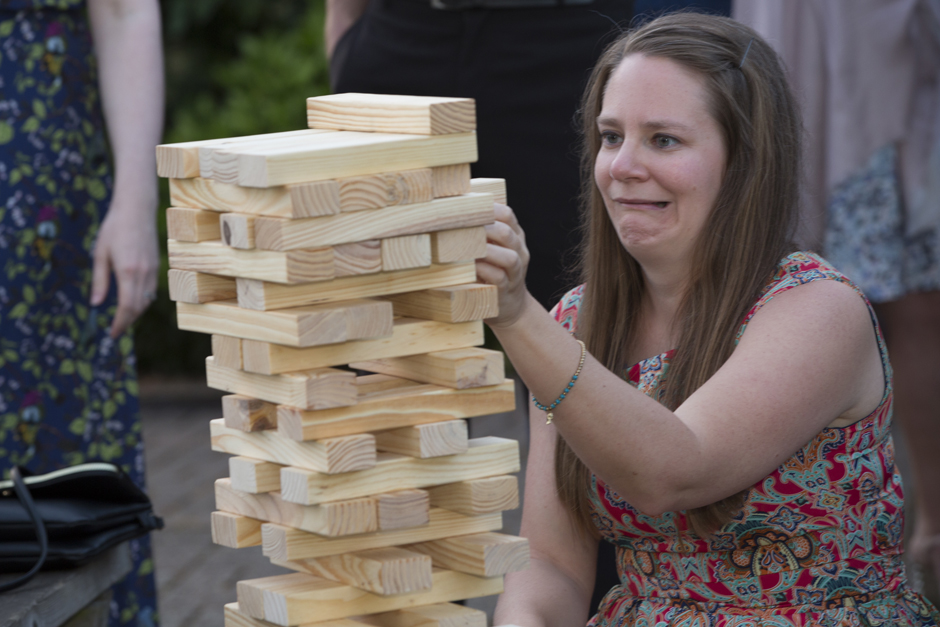 And the humble wooden swing on a beautiful old tree is becoming not a rarity at the odd wedding venue. Certainly in Kent, I am seeing swings pop up where they weren't before! They offer beautiful photo opportunities. And if you're a documentary photographer like yours truly – lots of natural laughs, giggles and even scary moments!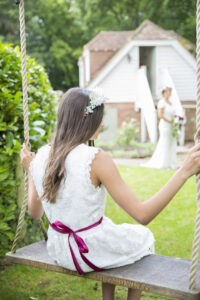 5/ Unplugged boards – No mobile devices during the ceremony
Okay, this seems very contrived coming from a photographer asking the guests not to take photos at the ceremony. Every couple I have had a pre-meeting with in 2021 has gone with my recommendation to go unplugged. This isn't so I can be the photography superstar and not have any others tread in my wake. It is because, I am 5 ft 5 and a half (the half is important).
So when I am working hard to capture the bride and her father coming down the aisle, something horrendous happens. All the guests at the edge of the aisle put their very long arms out holding their phones. It is always the tallest guests by cruel fate. Some get over excited and jump into the aisle. So much of what my viewfinder picks up is lot of arms and phones.
My honest answer – if you don't want to put any rules on your guests and this specific photo opportunity is not particularly important to you – then don't go unplugged and let your guests have free reign. Your photographer will do their best to gain height and as clear as possible vantage point.
But, I suspect you do care as you're bothering to book a photographer and you want to help them do their job. And it's a pretty special moment to have captured. So all my couples are asking their vicar, registrar or celebrant to mention before the ceremony, 'Jenny & James have asked that you enjoy the ceremony and put away any mobile devices. They have a photographer who will be capturing the ceremony. And you'll have an opportunity to take pictures…blah blah'.
There are some fantastic unplugged boards. I have put a load of examples on this pinterest board, you might find useful.
In Conclusion…
I hope the inspo I am gleaning from my couples has been useful to you.
Here are the amazing suppliers featured in this blog I had the privilege of working with:
Location Shoot Venue: Hemsted Location House & Gardens
Silk flowers: By Heather at Lily & Rose
Converses & Jacket: Jamie at Forget Me Not By JB
Good-Luck with all the planning!
Victoria xxx
p.s. if you'd like a chat about your wedding photography, here's how you can contact me.