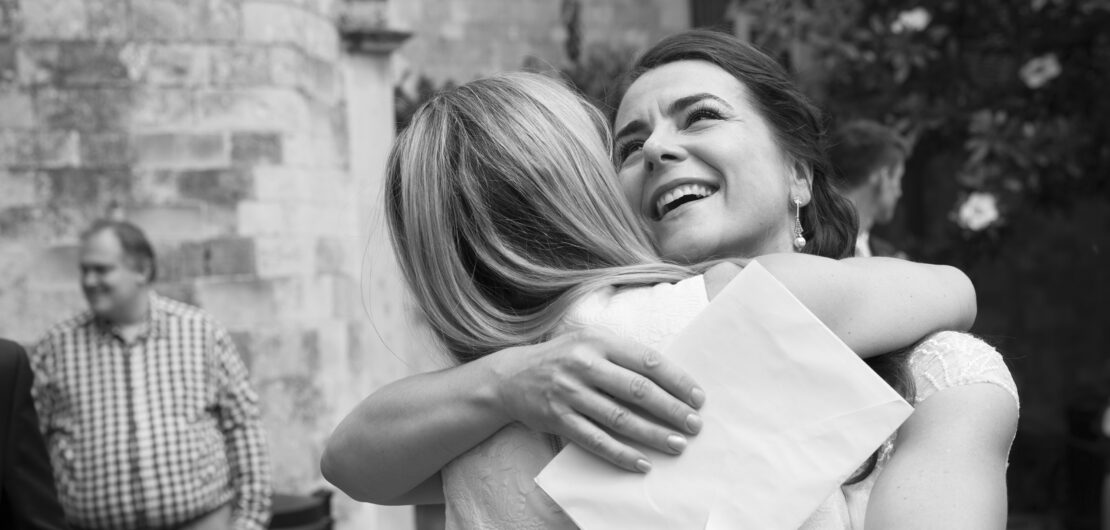 Home » Blog » Wedding Photography Tips »
There are some very good reasons why you may want to consider documentary wedding photography as your style of choice. However, these are all reliant on what type of bride or groom you are.
Stop reading if you:
✔️Are looking to be centre of attention.
✔️Want to feel like a celebrity for the day.
✔️Want to feel the heat of an artificial light on your cheeks.
✔️Love the idea of being paparazzied for the day.
There's nothing wrong with this whatsoever. But, it's probably not the right style for you ?
Keep reading if:
✔️You're someone who is maybe a bit camera shy or feels a bit awkward in front of the camera.
✔️You don't mind having your picture taken but you want the photography to not dominate your day and you want to focus on the wedding itself.
✔️You love the idea of all the details of your day and emotions being captured.
✔️You'd like your wedding pics to be a reflection of what actually happened and what things looked like (as opposed to something being artificially created or staged).
Just to clear up one thing before we begin. Documentary, Photo journalism, Reportage are all the same thing (it's just a matter of how posh and arty you want to sound!)
My name is Victoria Green and I have been a photographer capturing couples in Kent and the South East for over 8 years. I personally like to use the word 'Natural Storytelling' to describe my style (documentary) because I find it a bit clearer, a wee bit magical-sounding and self-explanatory but everyone to their own…
So why should you choose documentary wedding photography?
1/ Every detail is captured.
In a nutshell, documentary photography is all about capturing all the details, all the emotions, all the wedding guests and all the moments as they unfold.
When you get your wedding pictures, it will then feel like you have a total memory of everything that happened on the day.
When my parents got married, the only choice of photography was traditional shots which was were all staged formal group pictures. A documentary photographer will happily still cover these shots (and most couples from my experience would like some formal group shots covered). But, we cover the whole shibang as well. For instance, all the lovely little details – your dress, your shoes, the jewellery, the cake, the wedding favours, the decorations and the table layouts. The big emotions – when a dad claps first eyes on the bride or when the groom turns and sees his bride walking up the aisle. BUT also the smaller emotions too. For example – a wedding guest drying a tear during a wedding speech, a little bridesmaid yawning at the vicar's sermon or a cousin laughing his bottom off during the reception.
2/ All the raw emotions are captured.
Documentary photography tells your story exactly as it happened. Capturing these raw emotions is a GENUINE and TRUTHFUL recount of your day. Because of this, my couples tell me they look back on their photographs as cherished MEMORIES of what everything FELT on the day.
Nothing is off bounds for the documentary photographer – we cover all the emotions. All the highs and lows. Because your wedding wasn't a set on a magazine cover. Your photos will therefore be a TOTAL REFLECTION of what happened. Because real weddings are made up of a dynamic range of emotions.
3/ If you're camera shy or feel a bit awkward being centre of attention.
Documentary photography is perfect for camera shy couples. Or simply if you're not a fan or feel a wee bit awkward. A good professional photographer will help put you at ease and make you feel comfortable in front of the camera. So you won't be forced, as I call it, into 'lock jaw' like Wallace & Gromit.
Instead, the pressure is off. You can relax and rest in the knowledge beautiful pictures are being taken without you consciously trying to look beautiful.
Most people look better and at their best when they are being photographed 'naturally' – i.e. not posing or they weren't aware the photographer was there.
This is why I go for 'walk and talk' pictures at almost every wedding. I am at a distance, the couple has no posing instructions. They simply chat after the ceremony with a beautiful backdrop and I expertly capture it. Done.
4/ You and your guests won't be bothered / bullied by the photographer.
I was once a guest at a wedding during a heat wave in Kent. The photographer made all of us sit with empty glasses while he spent forever and a day getting people to pose on steps. There was every combination imaginable. Everyone was slagging off the photographer and moaning about him!
Most of the time – with the exception of the formal group shots – your guests can simply enjoy the wedding day and everything you've planned for them.
Lots of people don't like having their picture taken and they silently dread wedding photographs! Therefore, having a documentary wedding photographer, gives your guests the space to enjoy your day.
A good professional photographer will offer some gentle art direction. They will also judge the mood and if it's a good time to do it.
5/ You get to see things you didn't know happened!
As documentary photographers are stealth walking ninjas – we are everywhere and anywhere. We get to capture things you weren't aware of at the time. You may have not been physically there. So these photos will make up the complete story so you're now in the know. Or alternatively, you might not have been aware your photographer was capturing it (we have amazing skills to blend into the background!) It is often these little moments that convey in a photograph, the sheer happiness of the day.
6/ Capturing the most comfortable, best looking version of you.
I believe passionately that comfortable, happy, relaxed people look like themselves. Furthermore, they look their best. Most people (excluding models) look better when they don't know their picture is being taken or when they aren't being asked to pose.
I hope that's given you some reassurance and good reasons to choose documentary wedding photography as your preferred style.
Now you need to choose the right documentary photographer, you might also find this blog useful "How to choose the right documentary photographer".
If you'd like to chat to see if we would be a good fit, then I'd love to hear from you. Send me a message to arrange a chat.
Found this blog helpful? I would love to hear in the comments below. Thank you ?
Victoria is featured on Hitched, Wedding Planner & Bridebook.
Good-luck! Victoria xx