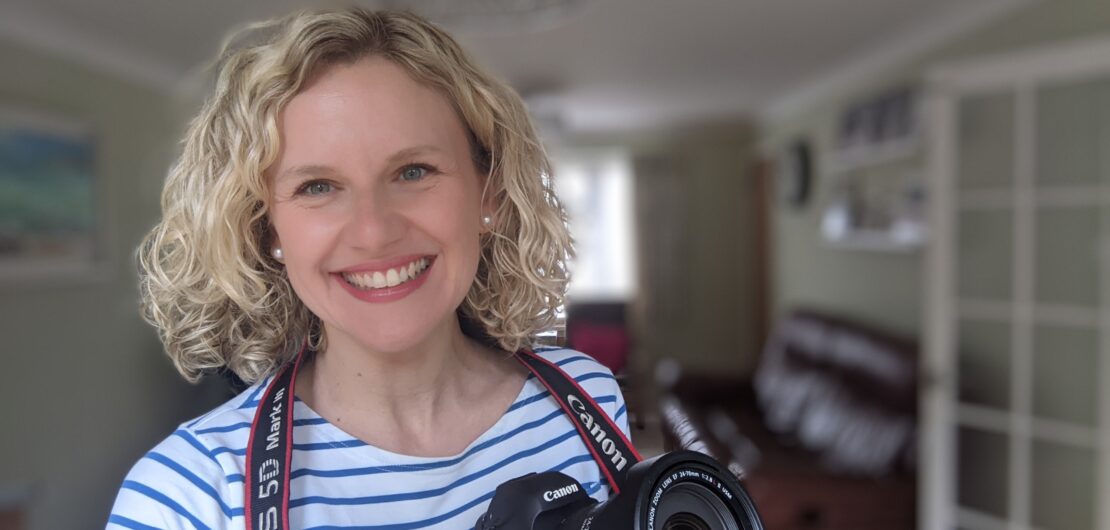 Home » Blog » Choosing a wedding photographer »
Are you feeling a bit overwhelmed with the amount of wedding photographers in your area to choose from? Kent, where I am based, is absolutely saturated with amazing, award winning photographers. And when you look at their portfolios or their pictures on wedding directories, you are spoilt for choice.
My name is Victoria Green and I am a featured wedding photographer with over 9 years experience shooting weddings across the South East.
Today I would like to share from my experience, 6 questions you can ask yourself / your prospective wedding photographer, to help you gauge whether they're the right fit for you.
After you've whittled it down to around three photographers you like the look of…
1/ Personality acid test.
Ask yourself, "Do I like you?"
Okay, I am going to be frank with you – you are going to potentially be spending a lot of time with this person. Maybe your morning, when you're getting dressed in front of them, they're going to be privy to your private conversations maybe. They'll be there at all the key emotional moments. It is crucial, that you LIKE THEM!!!
When you're chatting on the phone / Zoom, ask yourself, can I cope / be okay with this person being around me all day? Do they seem a good fit with us?
2/ Go for someone local to where you live.
Unless you're desperate for someone living hundreds of miles away, it makes good practical sense to seek a photographer that is local to yourself.
First it means you won't be paying unnecessarily for mileage and travel time when there are probably alternative photographers in your area.
And second, it is also sensible to hire someone who isn't travelling from too far away if the worst happens and they have car / travel troubles. I often travel 1-2 hours away and I can easily allow loads of contingency for my car breaking down / some plonker going into the back of me. But longer than 2 hours, there are more risks attached.
If you're dead set on a specific photographer who lives further away, they might be prepared to stay overnight in a Premier Inn and you can offer that. I don't mind being asked and your booking so far in advance, it can be as little as £50 for a room for the night.
3/ Put them on the spot and ask,
"What Happens if you can't make it?"
All professional photographers should have an instant answer to this question. I, for example, have a team of Associate Photographers who will step in if something terrible happened and I got run over by a bus.
If they are slow to answer or seem waffly, they don't have a back-up plan.
4/ Listen to how many times your prospective photographer uses the word "I".
Your wedding photography ultimately needs to be about what YOU want and what's important to YOU. All photographers like to talk about / summarise their style (I have to control myself when you get me on 'natural storytelling' and why I love it). BUT….they need to reign it in and be interested in what you would like captured and what is important to you. Otherwise you're not going to be happy with your photos. And that beyond sucks.
Choose someone who wants to listen to what you want.
Sadly, photography attracts certain sausages who like to play their own tune and get carried away with their artistic vision.
I always emphasis at my pre-meetings when my couples take me around their venue, "Show me what you love about this place". Of course I'll make recommendations or suggestions because that's a valid part of my job too. But your photographer, needs to be wanting above all things to keep you happy and not put their artistic interpretation first.
5/ Ask your photographer:
"What happens if….?"
I sound like a meanie. But you're paying for a service. So put them on the spot and give them a good grilling. Their responses will tell you if they have a reasonable position on being flexible when it comes to their time.
On my wedding day, I asked my make-up artist if she could stay an extra 10 minutes to help me fasten my tiara. She said it would cost £30!
You need to feel you can trust your suppliers and they will be as FLEXIBLE as they can be.
Couples often ask me as two of my price packages cover 'up to and including the first dance', "What happens if we run over and the first dance is later than scheduled?" This is a great question!!! And of course, I reply, "Don't worry…these things often happen a little later than planned and you don't need to worry about it".
I have a friend whose photographer left thirty minutes before the first dance which they were supposed to cover as they got fed up waiting.
A good professional will wait with no caveats or price negotiations. It's a small hit and we have to take it on the chin.
* Bonus tip * Check and directly ask that you have the RIGHT TO PRINT YOUR IMAGES. Most photographers these days will supply your images non-watermarked and you have the right to print them. However, there are still some photographers that supply their images watermarked and you have to pay extra per image to receive them non-watermarked.
6/ My last piece of advice is to visualise:
"Could this person be one of my friends?"
It sounds cheesy. But it is the most important factor when choosing a photographer that you choose someone you feel super comfortable with.
Otherwise in your dream photographs, you won't look like comfortable, relaxed, natural versions of yourself.
I hope this guide has given you some ideas on how to quiz your prospective photographers. Hopefully I won't incur the wrath of my photography colleagues. But any good professional will happily answer your grilling.
If you've enjoyed reading this blog, feel free to let me know your feedback in the comments below.
And of course, if you'd like to grill me on whether I'd be a good fit for you, then start by sending me a message and we can book a time that suits you for a chat.
Victoria is featured on Hitched, Wedding Planner & Bridebook.