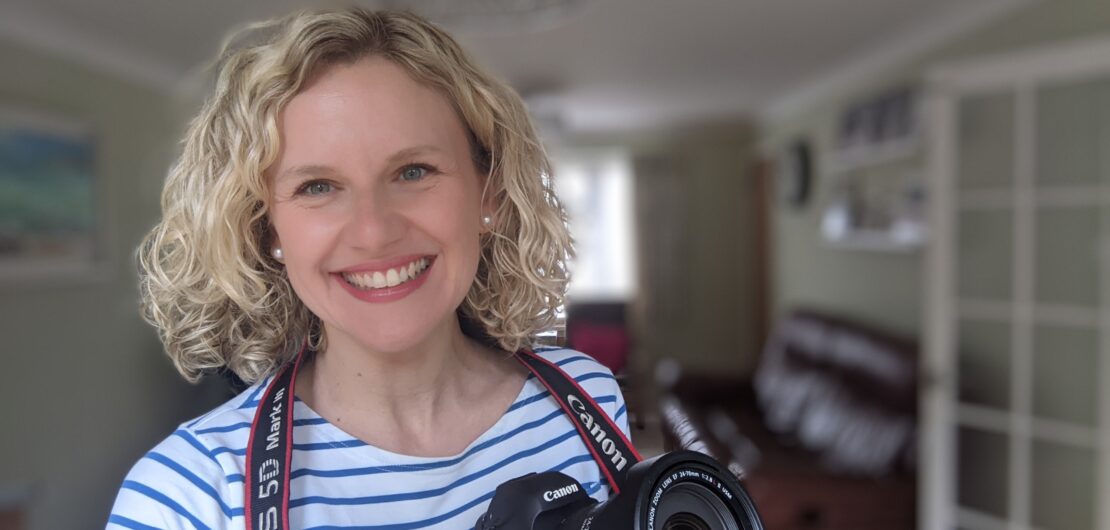 Home » Blog » Choosing a wedding photographer »
Grill might seem a bit harsh. But it's not at all. Photography is an important part of your wedding budget and planning. And arguably one of the most important things to get right. Of course, you want someone you feel comfortable with and trust. But also the photographs are going to be constant memories when you're a Mr and Mrs for the years to come. So grill ahead! I love a good grilling!!! A good photographer will have brilliant answers to all your concerns or where you need reassurances. Here's some helpful questions to grill a prospective wedding photographer before you book them.
My name is Victoria Green and as well as being a Kent based wedding photographer living in Tonbridge for over 10 years, I am also a keen wedding blogger and love writing about all things wedding photography to help couples with their planning.
1/ Ask how they manage their time
This is important as weddings often don't run exactly to the planned timings and itinerary. You'll get off to a super good start if you're crystal clear what's included and what's not.
So for example – What happens if we run over? How early are you prepared to start? Are you happy to work overtime? And if you are, how much will you charge? I don't expect couples upfront to agree to extra time after the first dance when I first quote for them. This is often a decision that comes later once they have planned more details. I just try to be super flexible and they can let me know a lot nearer the time.
Also, I endeavour to be flexible as to what time I start capturing bridal prep. One bride needed me to start at 5am this year as she had six bridesmaids to be ready for a midday ceremony. Although this was considerably earlier than when I would typically arrive for bridal prep(!), I didn't slap her a surprise bill when I found out. Make sure you know what your photographer is happy to be flexible with as for some, hourly changes can incur additional costs (which if you're aware about in advance, you're more likely to feel perfectly happy about).
2/ Ask how you receive the photographs.
Is it a USB? Are albums or prints included? Is there an online gallery?
How long will it take to deliver the photographs after the wedding?
If you have a budget and your dream photographer is slightly over, don't be afraid to ask if an engagement shoot or album / additional album could be removed from the package on offer. Lots of photographers will be flexible to personal circumstances. You equally might love their style but just not want an engagement shoot!
Some photographers will watermark their images and you select them and pay per image. This can get very expensive. Check you're happy with this method if that's how they operate.
3/ What happens if you're sick on the day?
I was asked this 30% of the time pre-covid, now this is the one question I am asked 100% of the time. And understandably so! Make sure your photographer has back up. For example, I work with a team of Associate Photographers – who share a similar photography style to me – who will do their best to jump in and take my place if anything unforeseen happens. Thankfully I have never had to use them. But it's really important your prospective photographer has thought this through (it indicates experience and that they have a solid business in place too).
Since Covid, it would also be prudent to ask what their covid policy is. What happens to your wedding deposit if you have to reschedule your date? What happens if the photographer can't make the rescheduled date? Do you get your deposit back? Or a part of it? None of it? It is really good to understand their full process.
4/ Do you have liability insurance?
This is really important. All professional photographers should have liability insurance. This ensures they're covered in case of an accident. Some wedding venues actually require photographers to provide proof of their insurance before working on their premises.
5/ What's your approach to bad weather?
Again, a check of professionalism and experience. A good photographer will have a great answer to this – it should include flexibility, bridal umbrellas, assistants (guest or photography assistant) and a go-to attitude.
6/ Check on flexibility.
Weddings are unpredictable, timings can change. Get a good gut instinct for someone who goes with the flow, is relaxed and can manage uncertainties and will use their intuition. You don't want to be bothered on the day with a host of questions.
Get a good guage on this by asking 'What if….?' You can also get a feel for how they will handle potential difficult characters on the day! If you have an Uncle Bob who annoyingly attempts to photo bomb every group shot. Share it. And see how they'd handle it. A confident, experienced professional photographer will have met a good few Uncle Bobs and have a ready strategy up their sleeve!
7/ Is there a pre-meeting?
I have strong views on this, that there should ALWAYS be a pre-meeting. Worst case on Zoom. I joke with my couples that it's a bit like the Spanish Inquisition but over tea and more relaxed. A good photographer will want a sense of your hour by hour itinerary so they can perform their job at the highest level. Knowledge is seriously power when you're a wedding photographer. Someone who offers a price cut taking off the pre-meeting is like an explorer going to a unknown country without a map. You get the idea. This is essential. My brides often report that their pre-meeting gives them extremely useful things to consider they hadn't thought of!
8/ What is the booking fee?
How do you book? Some photographers like everything up front, most have a booking fee (so mine is 25% of the total cost with remaining 75% paid 6 weeks before). Some photographers, if you ask, will offer payment plans to spread the cost.
I always think it's best to be upfront about the costs and also check there's no hidden extras. You should be super clear what time they are committed to for the fee and also flexibility around that and if there is cost implications or not. For example, if a wedding overruns, I don't charge. I wouldn't dream of it. But some photographers will! Be clear from the start so you have a lovely, positive working relationship.
In conclusion…
I sincerely hope these questions have provided some food for thought and are helpful so you're ready to grill away! As I said, good professional photographers love lots of questions. Not only because they have great answers but it actually shows you really care about photography too.
Good-luck picking someone fabulous!
Victoria xxx
p.s. if you'd like to give me a good grilling, of course I would love that! Here's how to contact me.